Dick Huebner purchased Nova Optical Labs in 1992 in Red Deer, Alberta. In 2005 Nova Optical Labs expanded to Calgary, and then Lethbridge in 2011. It is one of the most successful and truly independent Alberta Labs.
Nova Optical Mission Statement
"We See All Your Needs!"
Nova Optical Labs offer excellent service at reasonable prices with high quality standards.
Biography of the Principals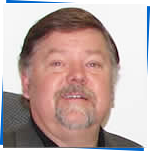 Dick Huebner President  (Sole Shareholder)
Convention Chairperson & Vice President to President of The Alberta Opticians Association
Dick started in the optical industry in 1971, and graduated in 1975 as a Licensed Optician. He has held the following  positions with the Alberta Opticians Associaton: Education Chairperson, Vice President, and, NAIT instructor of the Optical Lab course. Dick has also sat on the board  of directors with the Canadian Vision Care charity, and Nova Optical Labs still do manufacture the glasses needed for the Canadian Vision Care charity.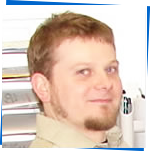 Drew Huebner (Manager)
Drew  has over 20 years experience in the optical industry, starting out in Red Deer in 1992 working at the Lab and taking General Sciences at the Red Deer College. Going on to work full time at the Lab and taking the Opthalmic Dispensing  course through NAIT in 1996. In 2005, Drew moved to the Calgary area to manage the Calagry branch of Nova Optical Labs. He has attended numerous conventions, conferences and seminars pertaining to the optical industry.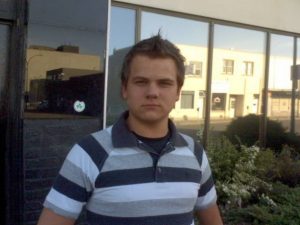 Kean Huebner (Manager)
Kean started in the family business in 2005 with his brother Drew, in the Calgary branch. Once the branch was well established he came back to the Red Deer branch to work in the lab.He worked full time in the lab and part time dispensing while taking the Opthalmic Dispensing course at  Nait, graduating in 2009. Kean has travelled to New York for courses and seminars to keep current in the optical industry.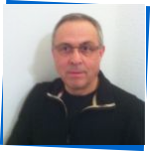 Adolf Recnik (Manager)
Adolf started in the optical industry in the early 1970 's and graduated from the Optical school in Slovenia, EU in 1974. He moved to Canada in 1975 and began working with Imperial Optical  from 1975 to 1981. In 1981 he founded P&G Precision Optical in Lethbridge, Alberta.In 2011 Nova Optical Labs purchased P & G Precision Optical  and Adolf continued on serving the Lethbridge area as Manager.